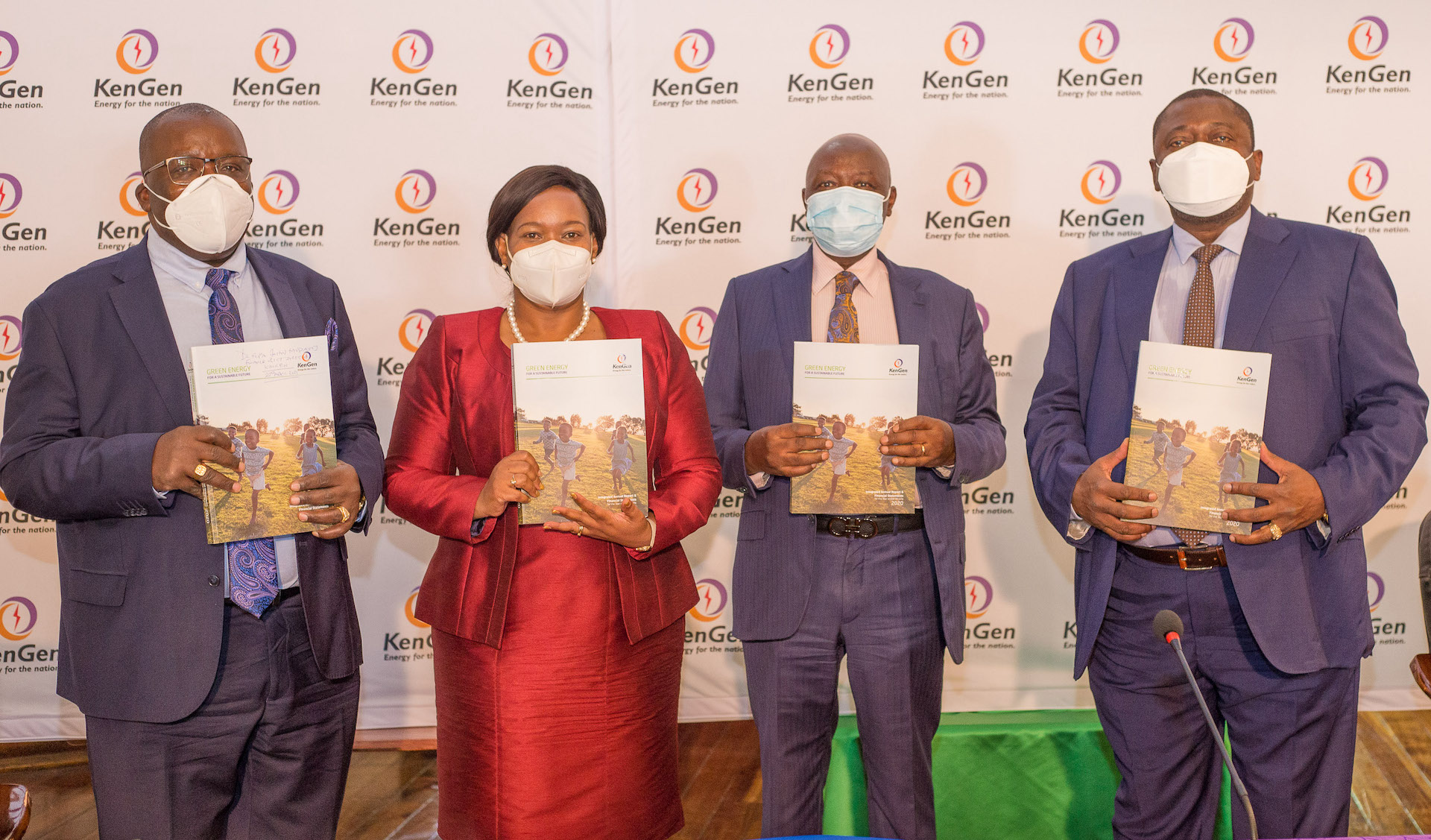 Nairobi, April 22nd, 2021: Kenya Electricity Generating Company PLC (KenGen) will pay its shareholders Kshs.1.98 Billion in dividends.
This follows today's approval by shareholders of the Board's recommendation for a first and final dividend payment of Kshs 0.30 per ordinary share of Kshs 2.50.
The dividend payout for the year ended June 2020 is an increase from the Kshs 1.65 billion paid to the shareholders in 2019.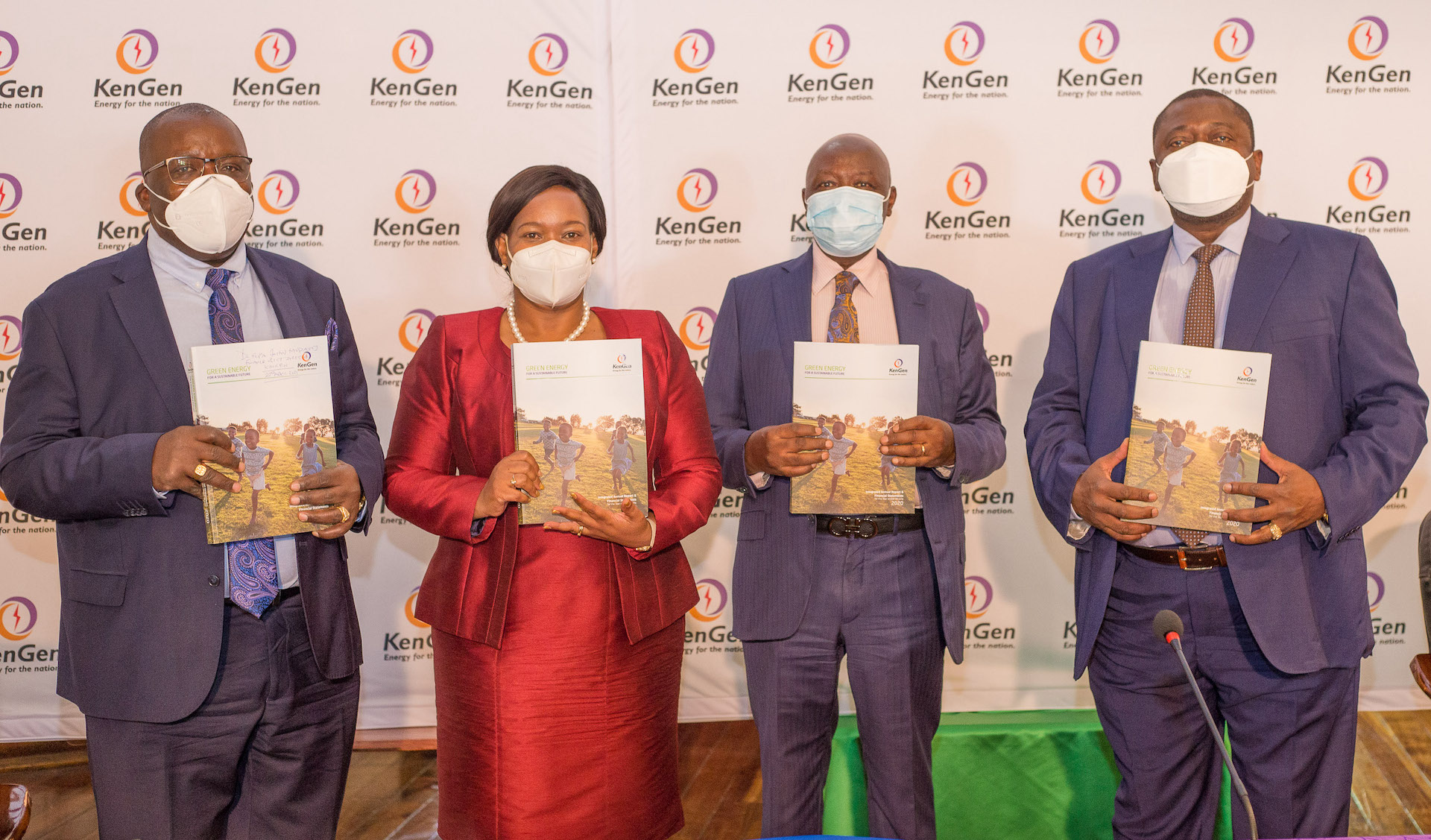 Speaking during the Company's 68th Annual General Meeting (AGM) which was held virtually owing to the Coronavirus Disease (COVID-19), KenGen Managing Director & CEO, Mrs. Rebecca Miano, said the Company's capacity expansion and diversification agenda had contributed to the results and growth achieved during the year the year. "The progress we have been able to make as an institution has mainly been driven by deliberate strategic decisions taking into account the prevailing operating environment, business sustainability, trends and market needs," she said.
She pointed out that under the Corporate strategy, KenGen had been able to expand its revenue sources and international footprint. "It is under this strategy that we now have on-going contracts to drill geothermal wells in Ethiopia and Djibouti and also provide geothermal consultancy services in Kenya. We are happy this direction we have taken is paying off and are determined to continue with it so that we can provide more value to you, our shareholders," said Mrs. Miano.
She also highlighted the achievements attained during the period, adding that the company envisioned to add another 83.3 MW to the national grid by the end of 2021 following the completion of Olkaria 1 Unit 6 geothermal power plant.The Managing Director added that going forward, the company would focus on delivering ongoing projects and pursuing new ones in Kenya and beyond.
During the year ended June 2020, KenGen announced a Kshs.13.9 Billion profit before tax which translated into 18% growth from the previous financial year during which the company announced Kshs 11.6 billion profit before tax.
The company's profit after tax improved from Ksh.7.88 billion to Kshs.18.4 billion, an increase that the company attributed to a Kshs 8.1 billion reduction in corporate tax rate from 30% to 25% as per the Government's relief measures to support companies navigate through the COVID-19 crisis.
In his address, KenGen Board Chairman, General (Rtd.) Samson Mwathethe said the company was pleased to have delivered positive results amidst a challenging business environment.
The company, he added, would continue implementing its Corporate Strategy to ensure sustainable electricity supply in the country, while leveraging on innovation and partnerships for business growth and diversification.
Ends...../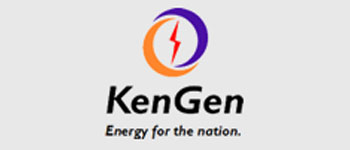 Nairobi, Friday, February 26, 2021: Kenya Electricity Generating Company PLC (KenGen) has announced a 9% profit increase in its half-year unaudited financial results for the period ended December 31, 2020. The profit before tax grew from Ksh.6.2 billion to Ksh.6.8 billion.
Revenue from geothermal operations continued to show a growth trajectory, recording an increase of 14% supported by additional generation capacity from Olkaria V and revenue diversification from an on-going geothermal drilling project in Ethiopia.
"Net revenue increased by 9% from Ksh.18.9 billion in December 2019 to Ksh.20.5 billion for the period under review, primarily because of Olkaria V and revenue diversification from the Ethiopia drilling project," KenGen Managing Director and CEO, Rebecca Miano said while announcing the results.
KenGen's energy sales increased by 5% following growth in national electricity consumption which saw peak demand reach 1,976MW in December 2020 compared to 1,882MW during a similar period in 2019.
The NSE-listed company has adopted a diversification strategy which has seen it leverage its expertise in geothermal energy by offering commercial drilling services, geothermal development consulting, and other energy-related services locally and in the Horn of Africa.
Mrs. Miano said the company aims to deliver a new geothermal power plant, Olkaria I Additional Unit 6 later this year which will add about 83MW to the national grid.
Ends..../
About KenGen
KenGen PLC is the leading electricity generation company in Eastern Africa, generating more than 72% of electricity consumed in Kenya. The company's primary business is to provide affordable and reliable electric energy for the country in an environmentally friendly and sustainable manner while creating value for its stakeholders.
News Highlights